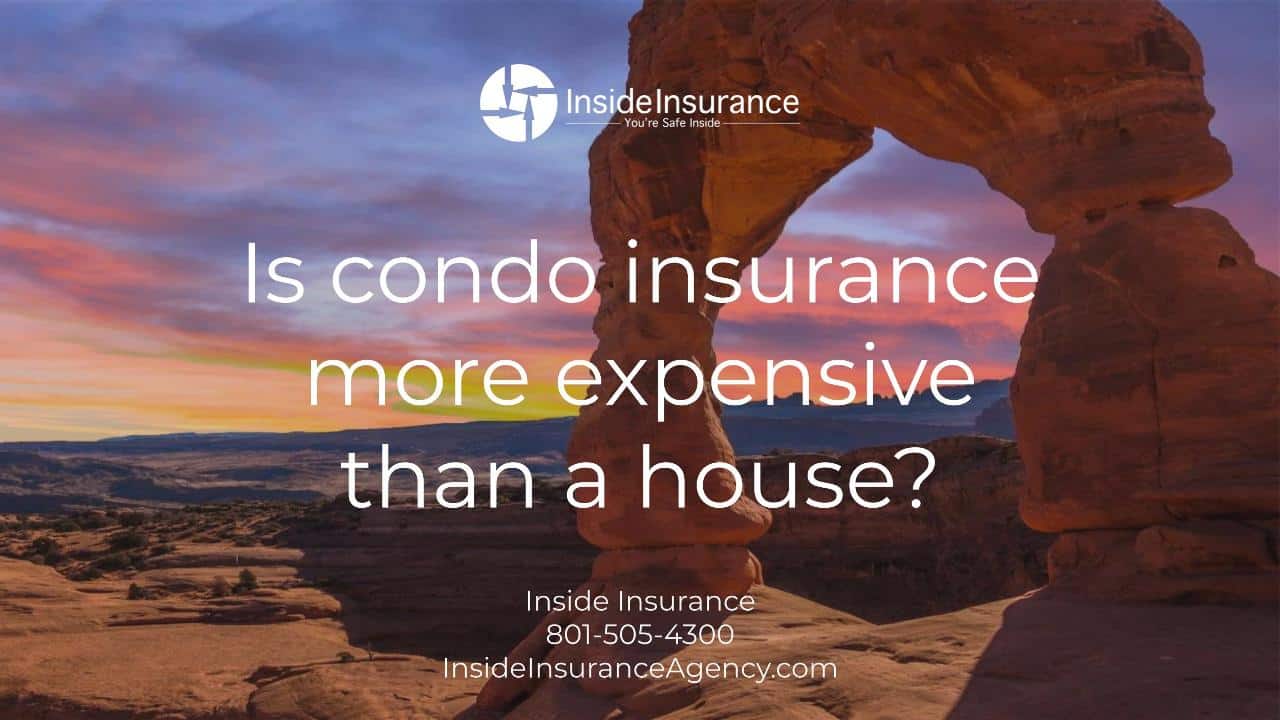 Condo insurance is typically less expensive than a traditional homeowners insurance policy.
A condo insurance policy offers similar coverage as a traditional homeowners policy for Personal Property, Loss of Use, Liability, and Medical Expense coverage.
You will typically have significantly less coverage for the dwelling because the dwelling coverage for a condo is provided by the HOA master insurance policy.
Therefore, you end up paying less for an HO-6 condo insurance policy than you do for a traditional HO-3 homeowners policy.
To find outstanding services and great coverage for your condo or townhouse, call Inside Insurance at 801-505-4300 or online at InsideInsuranceAgency.com
Article Source: https://insideinsuranceagency.com/is-condo-insurance-more-expensive-than-a-house/